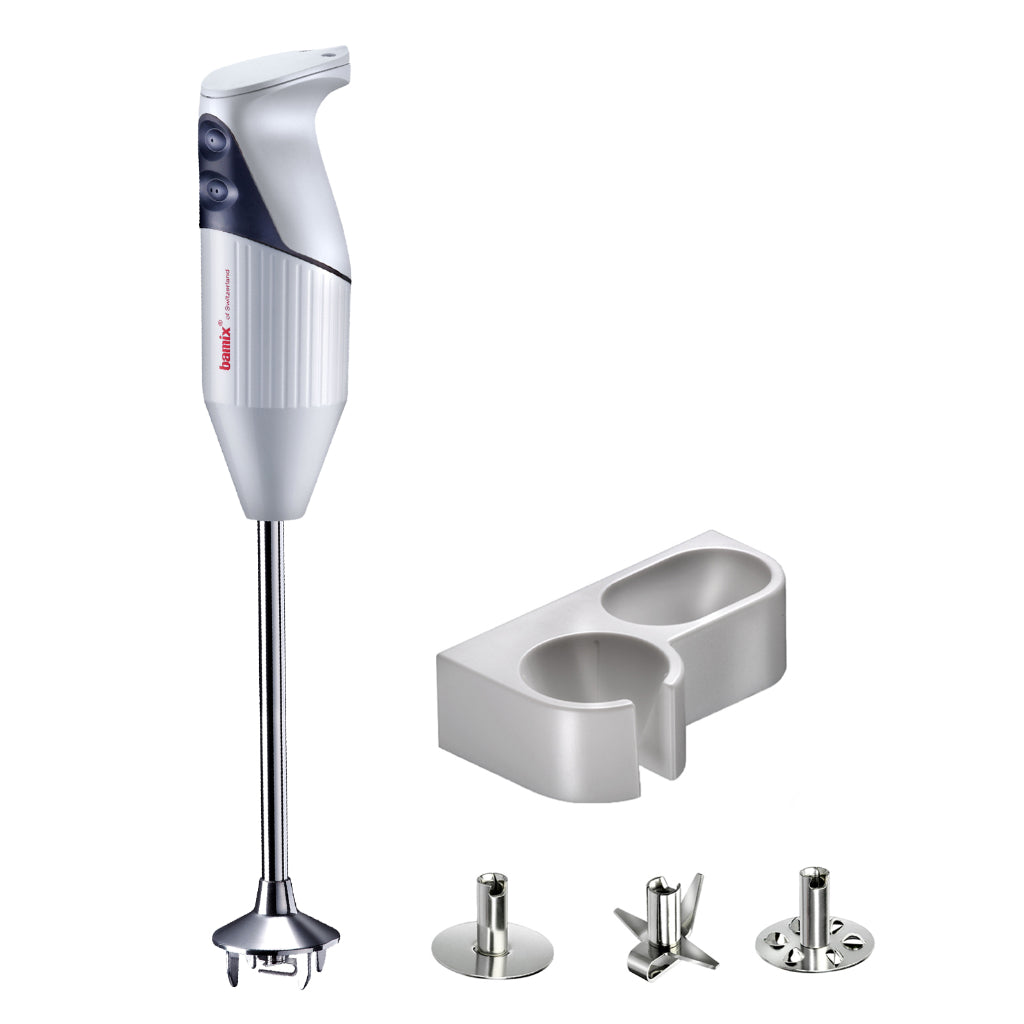 bamix® Pro-3 NSF
---
A robust and versatile kitchen machine that delivers highly efficient power when you need it most. Made in collaboration with professionals, the bamix® Master Chef is NSF rated and durably built to handle the rigors of a commercial kitchen as well as the experienced at-home culinary artist. Featuring 2 powerful speeds, 3 interchangeable, stainless-steel blades, and an extra-long shaft, this professional hand blender delivers consistent power all day, every day.
NSF Rated
200 W Heavy-Duty AC Motor
Soft Grip Safety Switch
Overall length: 19.5 inches
Immersion depth: 13.8 inches
Variable Speeds
Speed 1: 18,000 rpm
Speed 2: 22,000 rpm
bamix® Pro-3 NSF
bamix® Multi-Purpose Blade
bamix® Beater Blade
bamix® Whisk Blade
bamix® Wall holder
Note: 120V Edition with US Plug and NSF Certified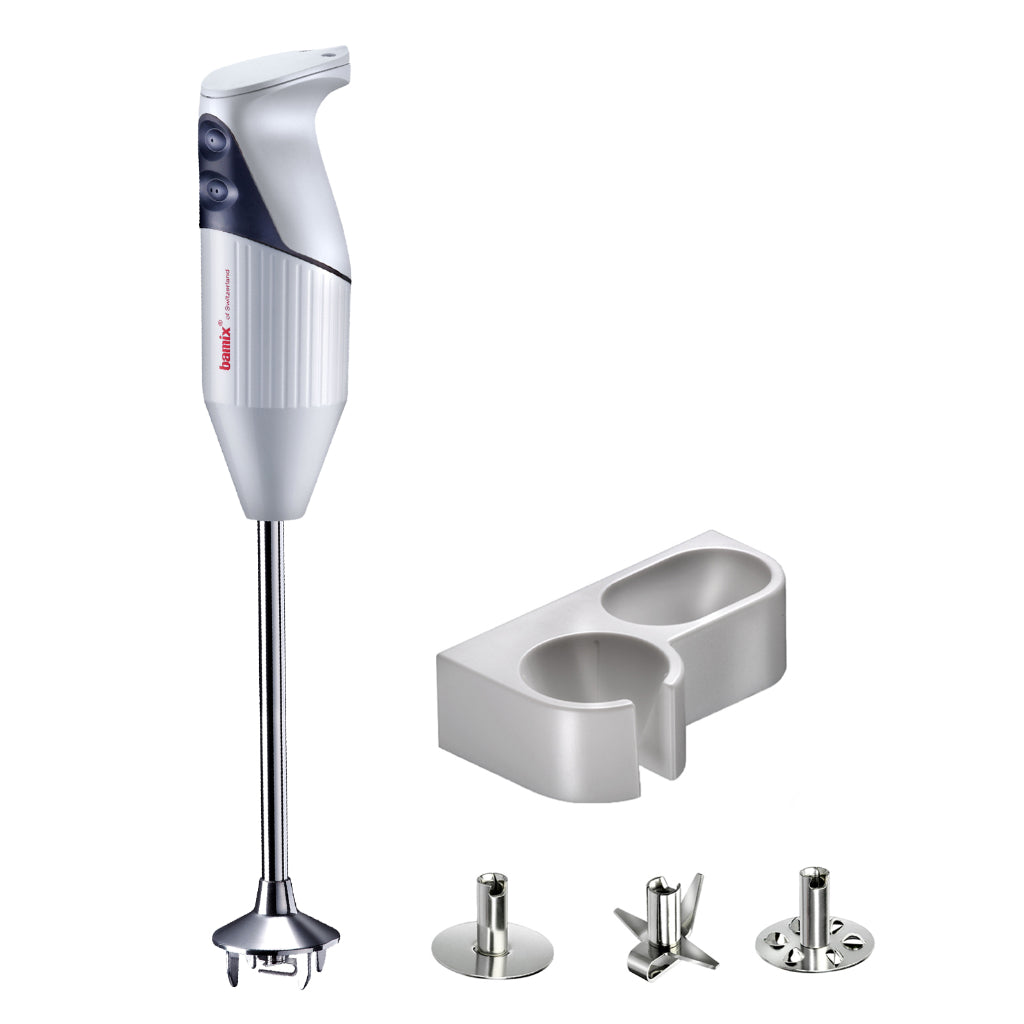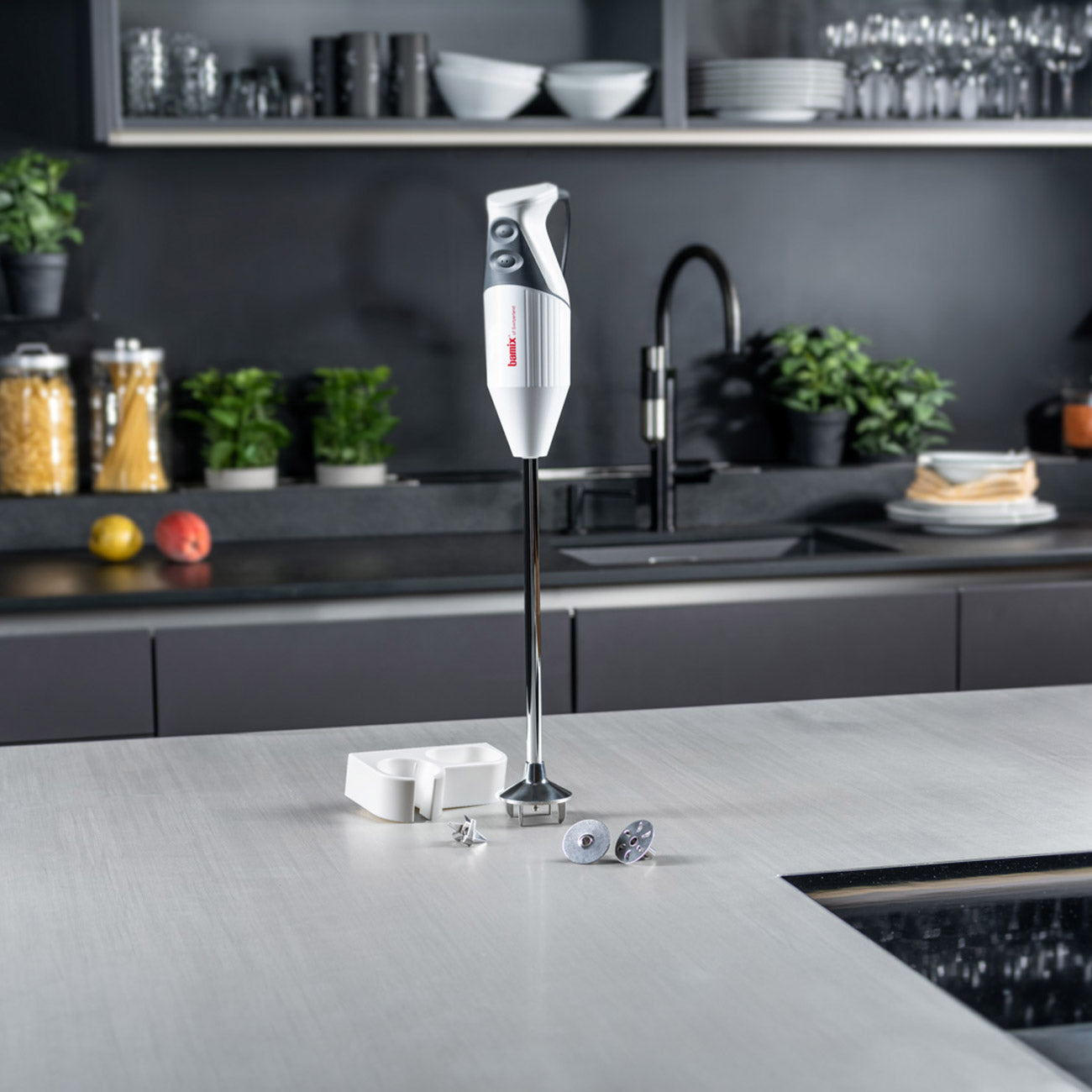 The bamix® flagship - from professionals, for professionals
Not only in private households has this powerful all-rounder been a proven and popular kitchen aid for decades. Professional chefs are also use enthusiastic about putting its power to the test, because the robust and durable "Made in Switzerland" AC motor can easily cope with the tough demands of everyday use in gastronomy!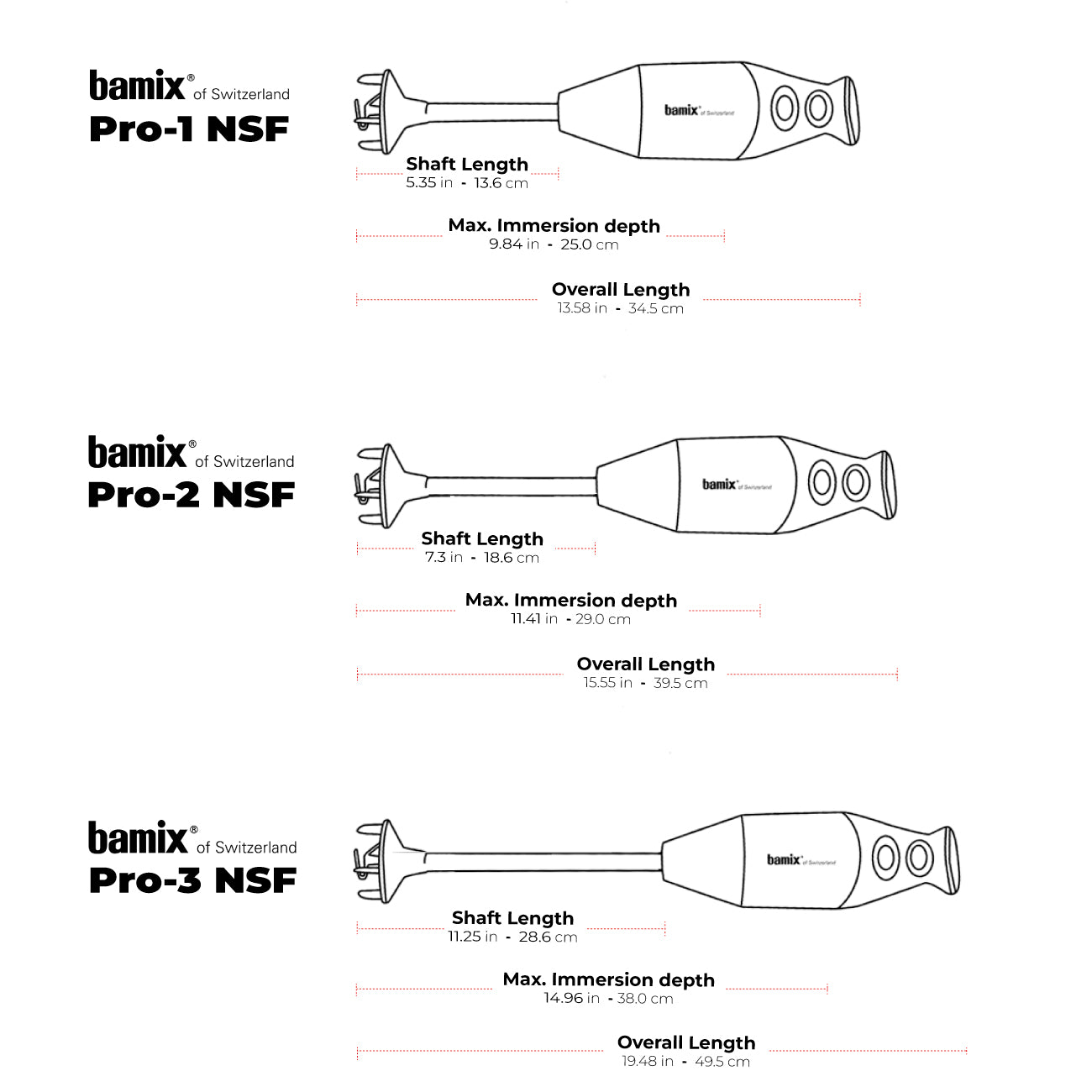 The perfect length for your application
We know that different jobs and different applications, require different lengths of your bamix®. For three decades, professional chefs have trusted our bamix® Pro devices.
Fits perfectly with your bamix® Pro-3 NSF
You may also like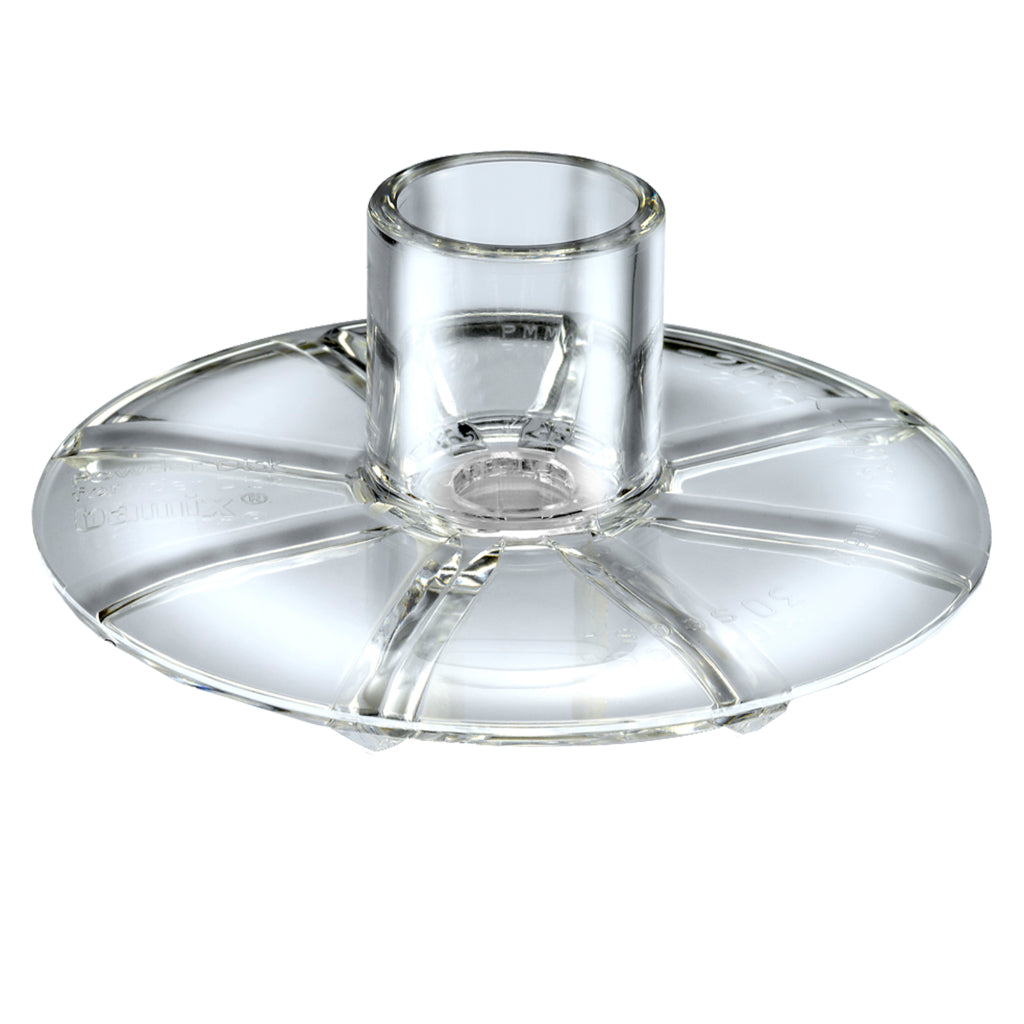 Sold out