bamix® BBQ
---
Even the strongest men will fall for this, because the bamix® "BBQ" set leaves absolutely nothing to be desired. In no time at all, the bamix® M200 "BBQ" powerfully and efficiently chops, minces, mashes or whisks ingredients for marinades, dips, dressings and much more.
200 W Heavy-Duty AC Motor
Twin Safety Switch
Double Insulation
Variable Speeds
Speed 1: 12,000 rpm
Speed 2: 17,000 rpm
bamix® BBQ
bamix® M200 BBQ
bamix® Multi-Purpose Blade
bamix® Meat & Vegetable Blade
bamix® Whisk Blade
bamix® Beater Blade
bamix® 400ml & 600ml Beakers with Lids
bamix® Stand DeLuxe - Black
bamix® Processor
bamix® PowderDisc
bamix® Grill&Chill Book
bamix® Apron
Note: 120V Edition with US Plug and UL Certified
A passion for pure pleasure
Tough and reliable, the Grill & Chill is the ultimate package for grilling enthusiasts. Featuring 2 powerful speeds, 4 interchangeable, stainless-steel blades, processor attachment, powder disc, two blending beakers with lids, table stand, recipe booklet, and apron, this set is perfect for prepping delicious marinades, rubs, sauces, and more.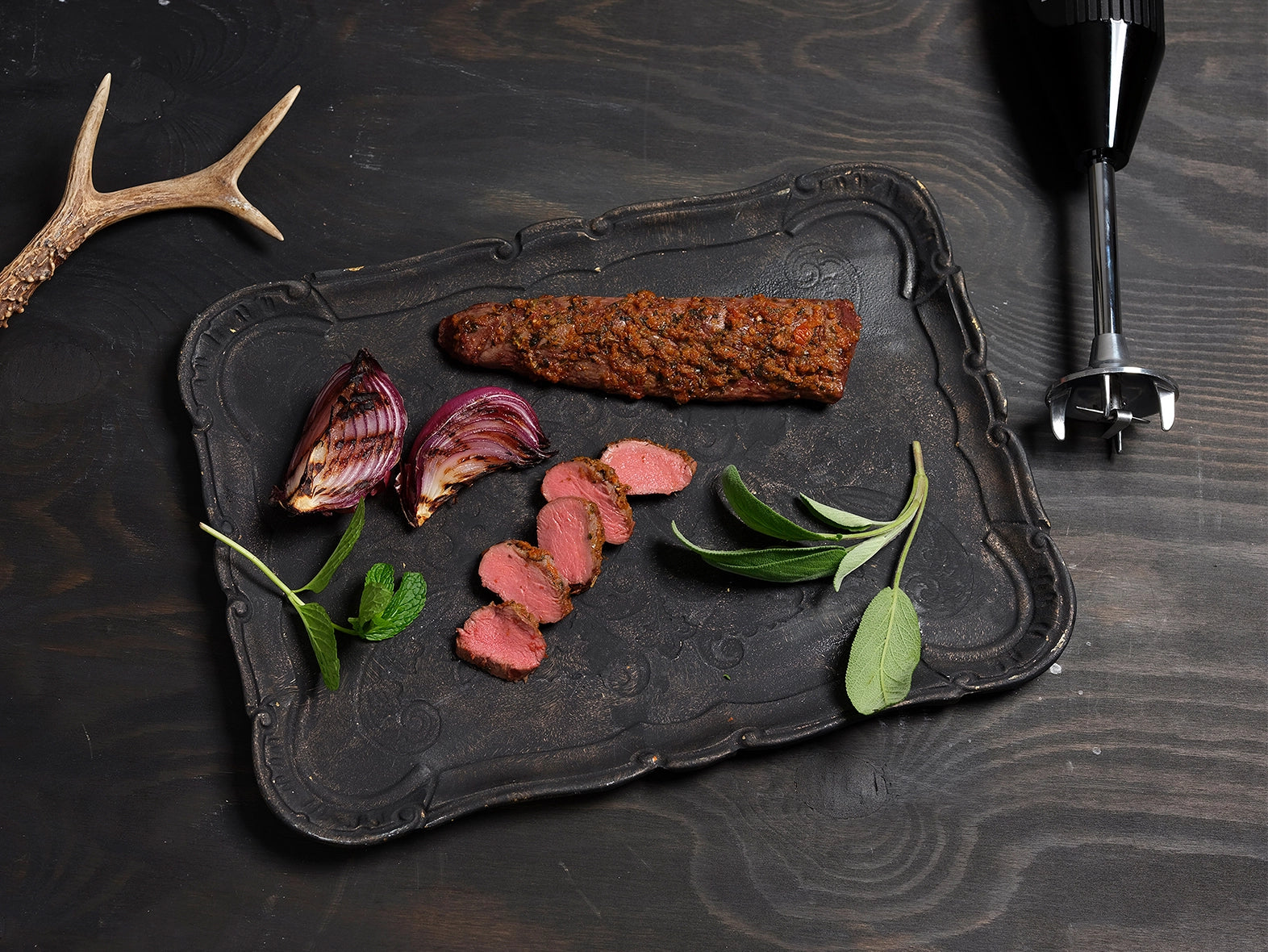 The swiss army knife on the grill
Thanks to the practical clip-on centring mechanism with which the various attachments can easily be changed, the multi-purpose blade, beater, whisk and meat and vegetable mincer are ready for use in no time at all. The processor is designed to ensure that spice mixtures are made quickly. It crushes or grinds both dry and moist foods, such as nuts, herbs, grains, spices, cheese or bread. The PowderDisc ensures the optimal processing of smaller quantities. A two-piece beaker set with tightly closing lids, a stand for perfect storage, a stylish cotton apron and the recipe booklet with many ideas for grilling round off this exclusive package.
Fits perfectly with your bamix® BBQ
You may also like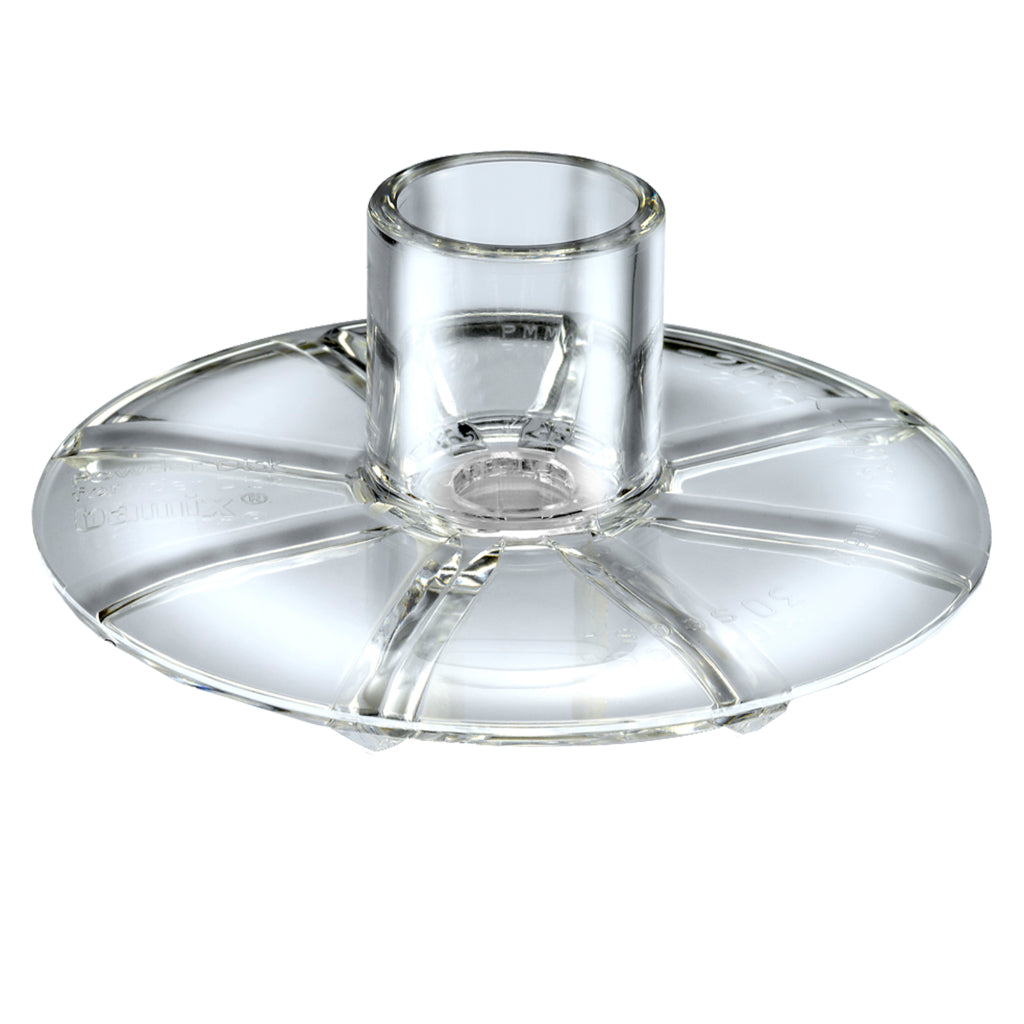 A promise which stays for quality!
The lifetime motor warranty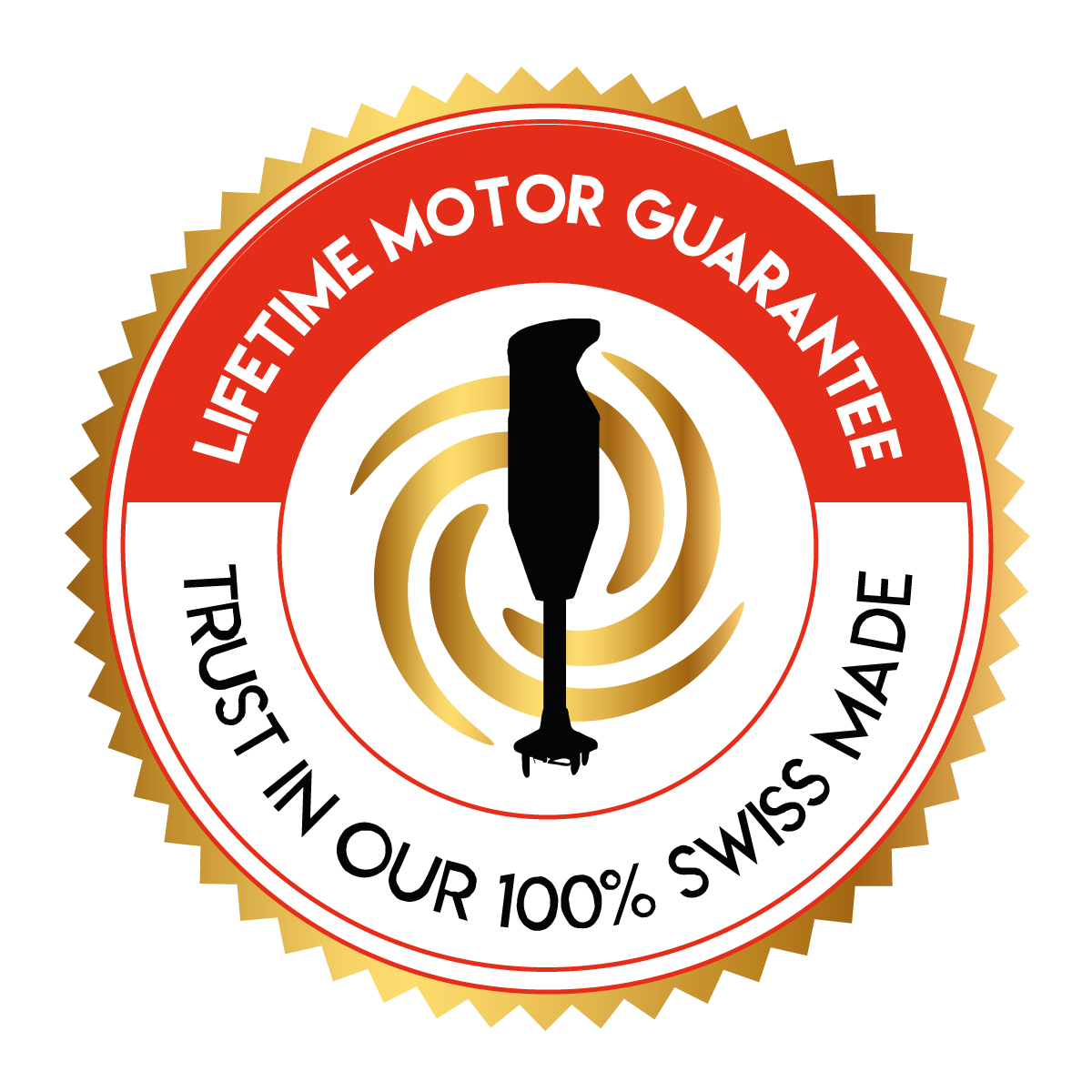 We love sustainable! That is why we have been developing and producing hand blenders of the highest quality in the canton of Thurgau in Switzerland for decades. Due to our high quality standard, we give you a lifetime warranty on your bamix® motor.

For all devices produced after January 1, 2020.