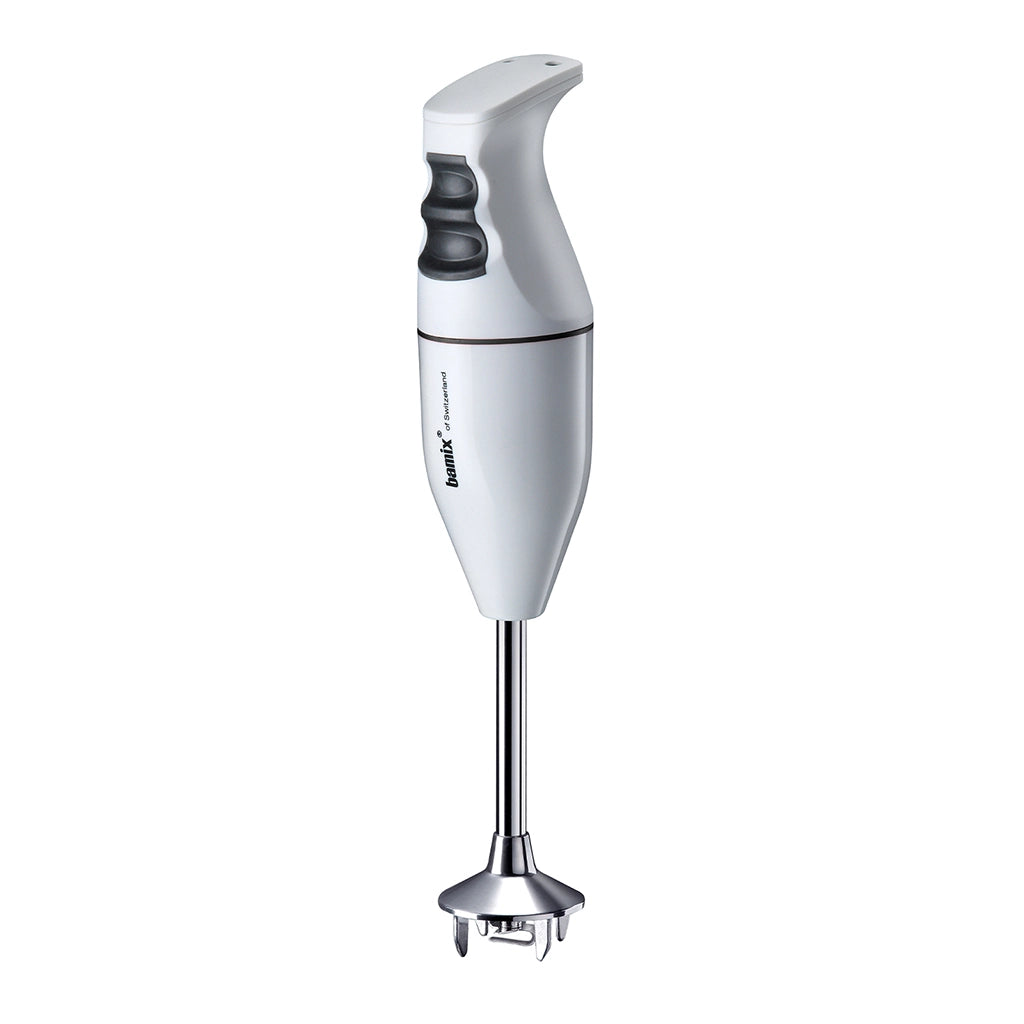 bamix® Classic
---
A classic hand blender design with endless possibilities. The bamix® Original features a 150 W high performance AC-Motor with great torque to process hard food. The Original hand blender has 2 powerful speed settings and comes with 3, interchangeable, stainless-steel blades for mixing, blending, pureeing, and so much more. Elevate your coffee with a beautiful milk froth or quickly blend soups right in the pot. Perfect for the at-home chef or cook, the Original hand blender provides limitless culinary experiences at a great price.
150 W Heavy-Duty AC Motor
Double Insulation
Soft Touch Safety Switch
Shaft: 5.3" inches long
Variable Speeds
Speed 1: 10,000 rpm
Speed 2: 15,000 rpm
bamix® Classic
bamix® Multi-Purpose Blade
Note: 120V Edition with US Plug and UL Certified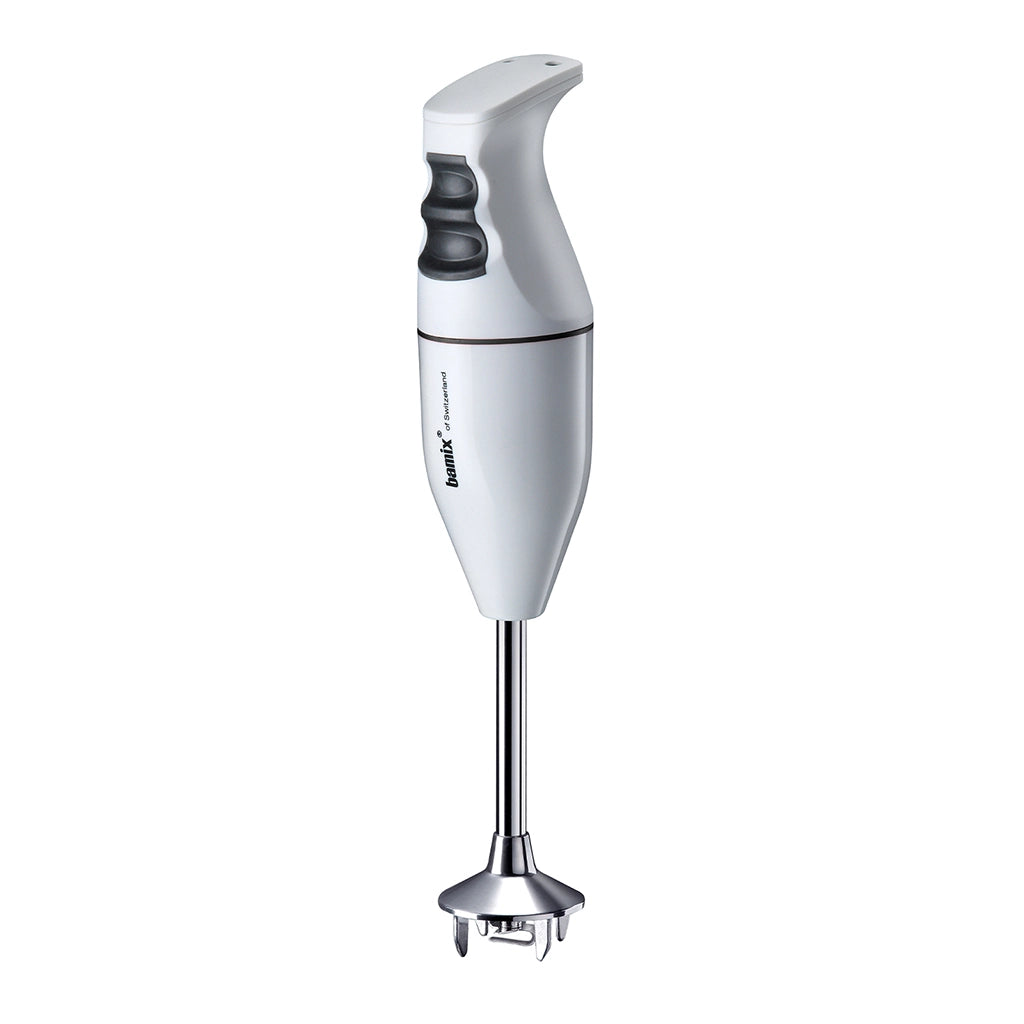 Simply homemade with bamix®
Homemade is simply the best. With the powerful kitchen aid from bamix®, cooking is now even more fun. Powerful and efficient in the mashing of vegetables or cooked meat for soups and sauces, the chopping of fresh and frozen fruits and berries for desserts, the puréeing of jam or of tasty fruit ice cream and sorbets. Healthy and freshly prepared baby food is always a success. The bamix® even effortlessly chops up ice cubes for cold drinks and cocktails with the multi-purpose blade.
Fits perfectly with your bamix® Classic
You may also like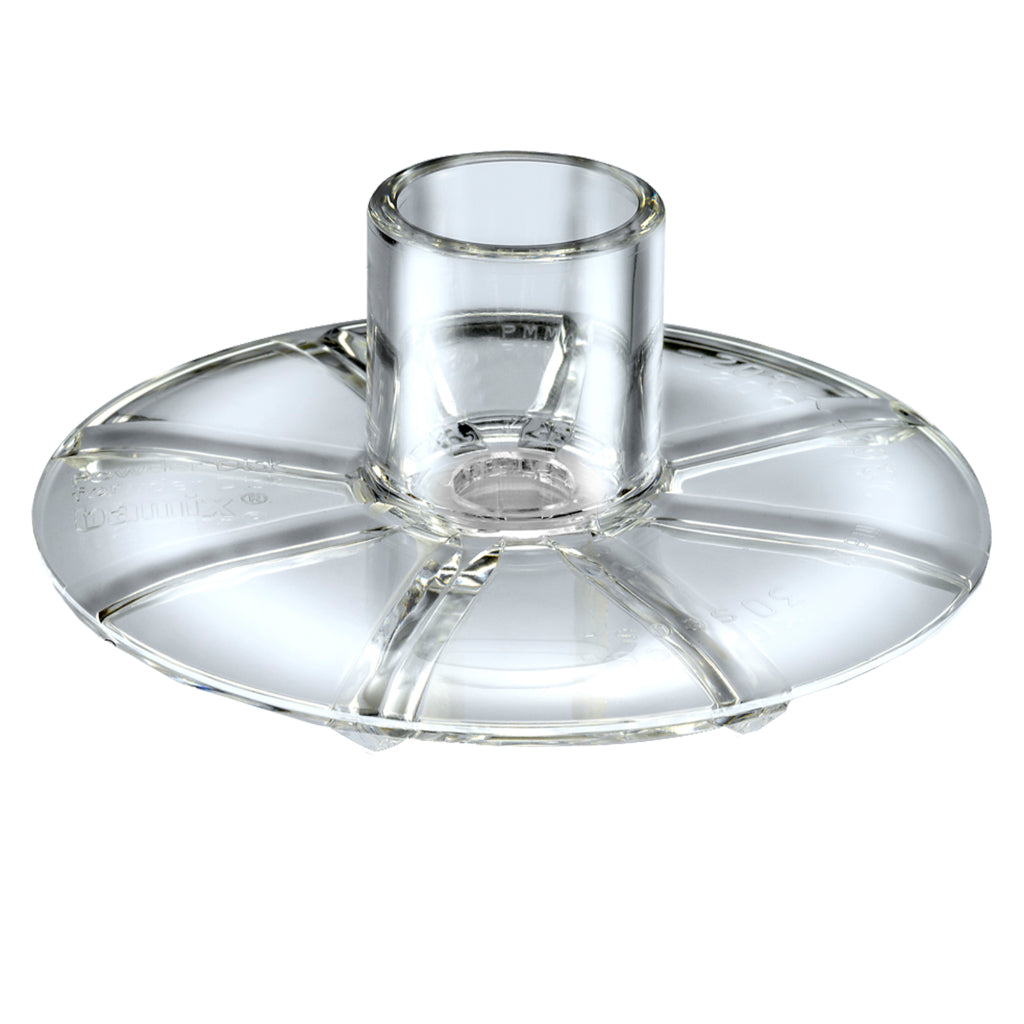 A promise which stays for quality!
The lifetime motor warranty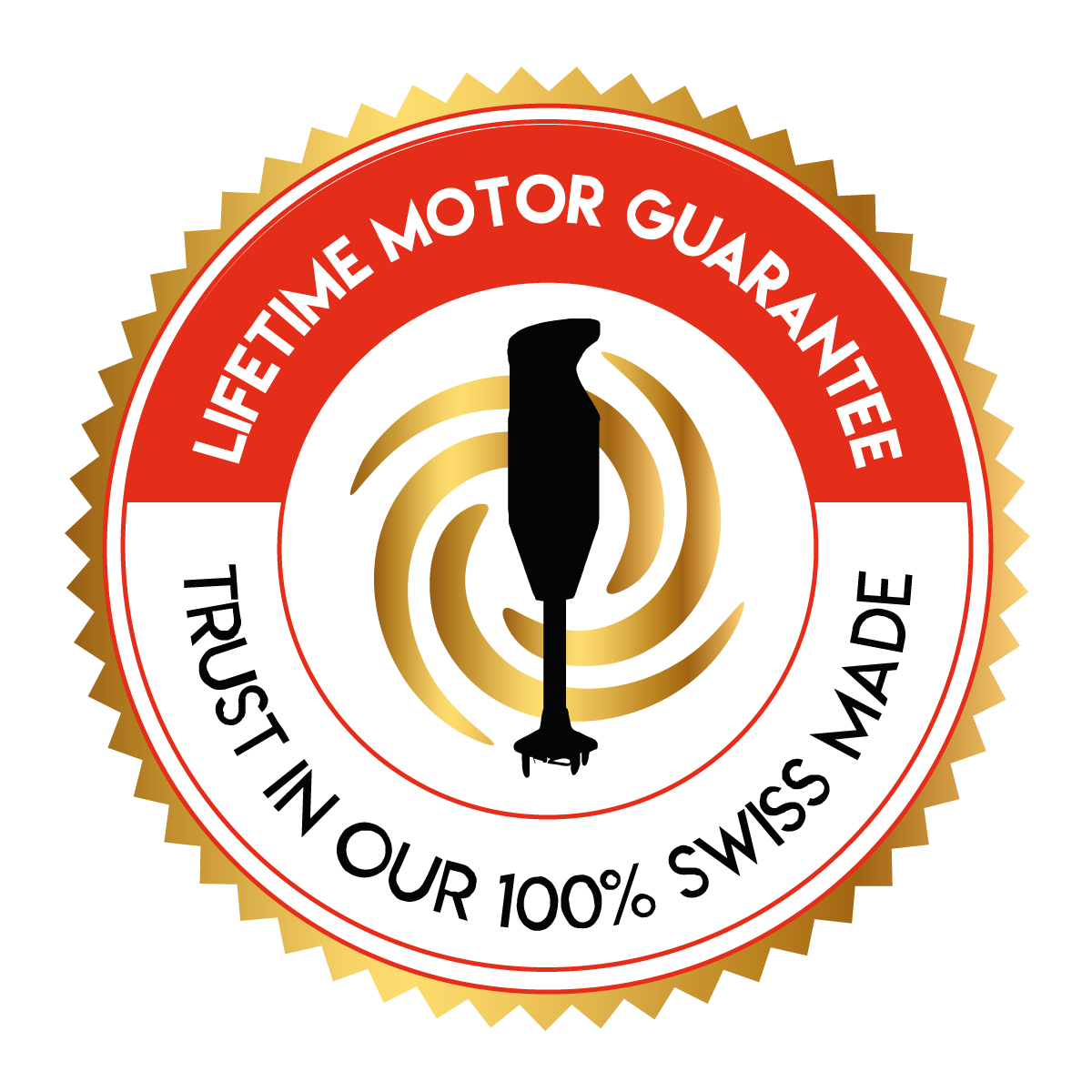 We love sustainable! That is why we have been developing and producing hand blenders of the highest quality in the canton of Thurgau in Switzerland for decades. Due to our high quality standard, we give you a lifetime warranty on your bamix® motor.

For all devices produced after January 1, 2020.