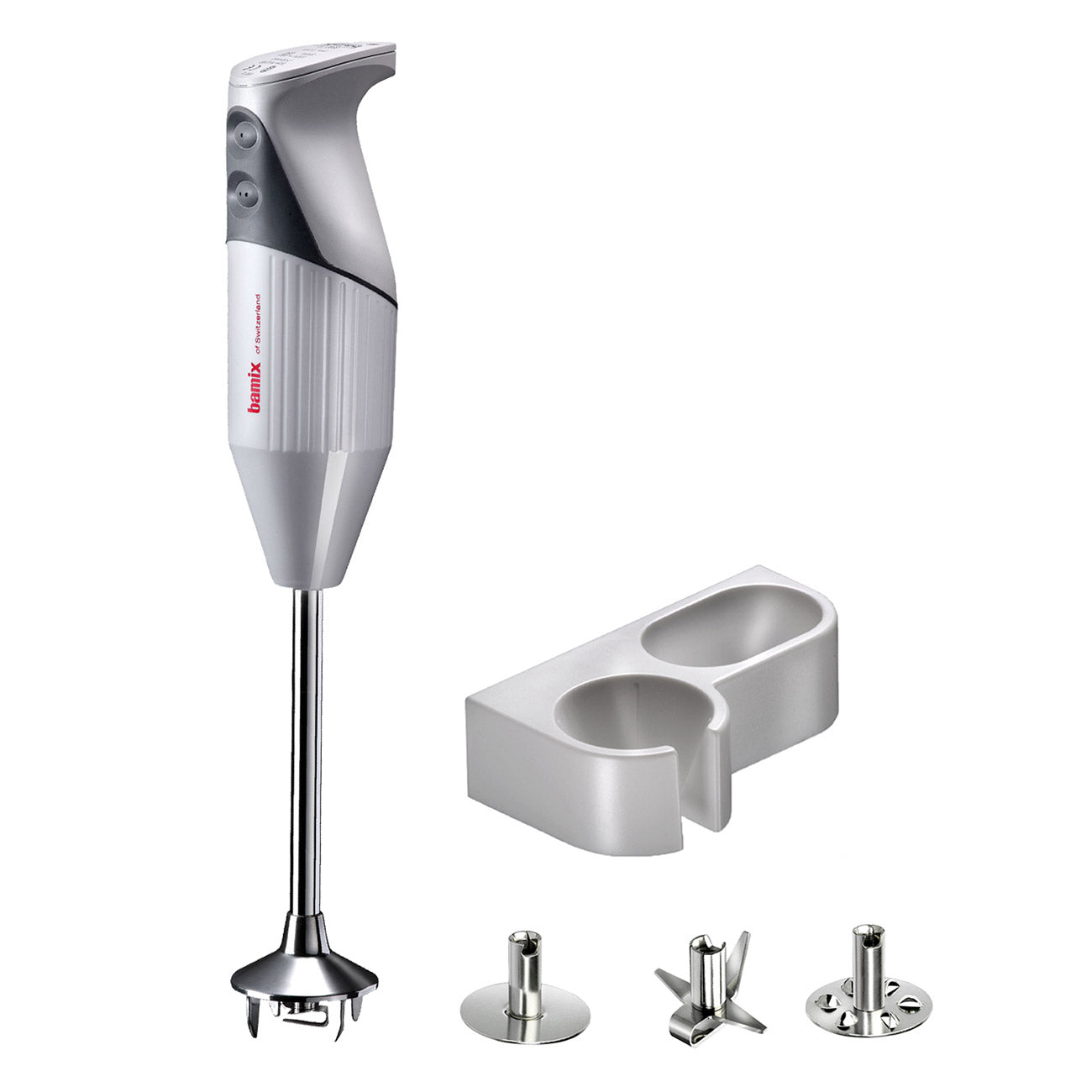 bamix® Professional Retail
---
Always reporting for duty, the bamix® Professional Retail is indispensable, always efficient, and extremely durable. Featuring 2 powerful speeds and 4 interchangeable, stainless-steel blades, this hand blender guarantees top performance. Easily chop, blend, aerate, and more with this powerful workhorse built to handle daily wear and tear for years.

Note: Not NSF rated. For all professional usage chose bamix® Pro-2 NSF
200 W Heavy-Duty AC Motor
Soft Grip Safety Switch
Overall length: 15.5 inches
Immersion depth: 12.5 inches
Variable Speeds
Speed 1: 12,000 rpm
Speed 2: 17,000 rpm
bamix® Professional Retail
bamix® Multi-Purpose Blade
bamix® Beater Blade
bamix® Whisk Blade
bamix® Wall holder
Note: 120V Edition with US Plug and UL Certified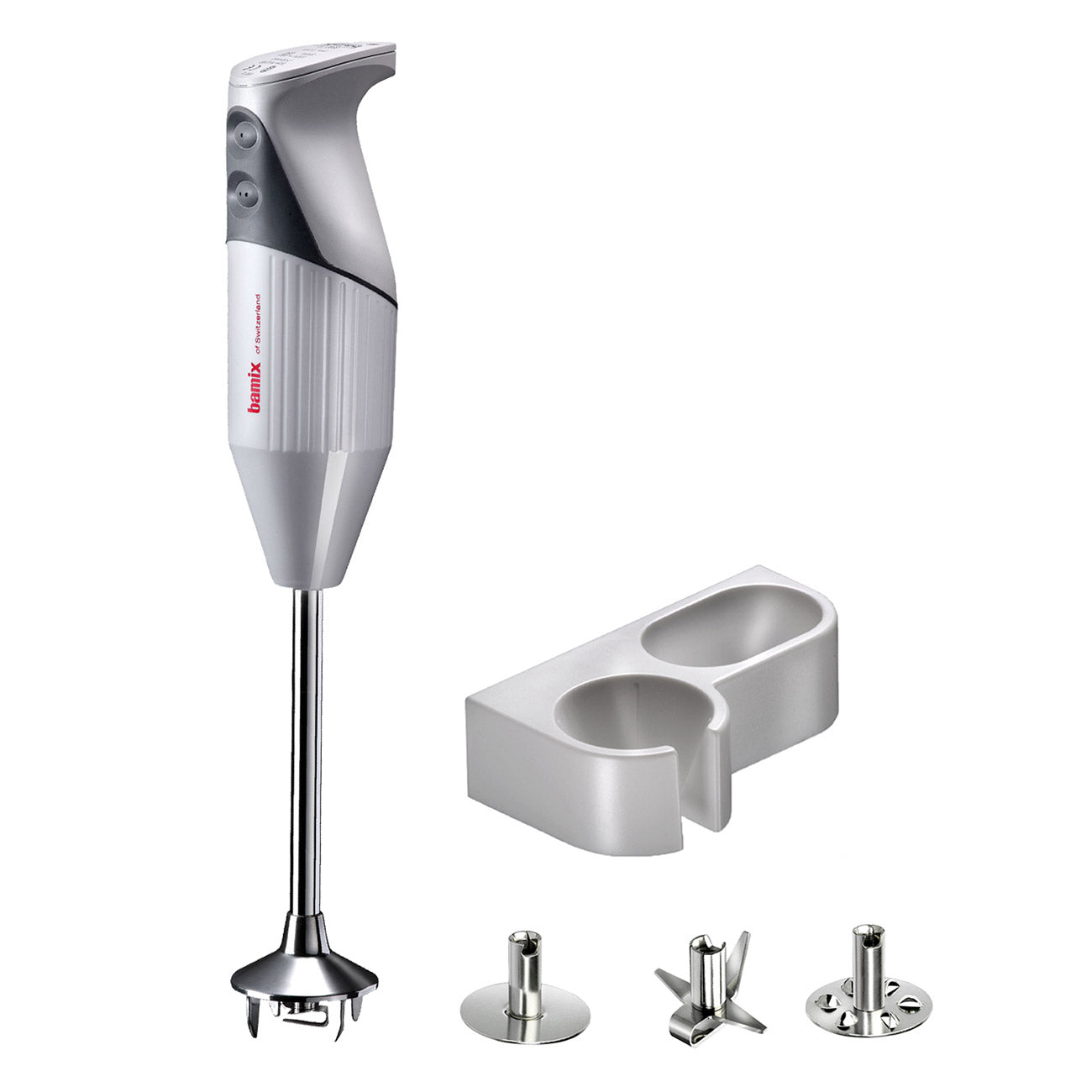 The bamix® flagship - from professionals, for professionals
Not only in private households has this powerful all-rounder been a proven and popular kitchen aid for decades. Professional chefs are also use enthusiastic about putting its power to the test, because the robust and durable "Made in Switzerland" AC motor can easily cope with the tough demands of everyday use in gastronomy!
Fits perfectly with your bamix® Professional Retail
You may also like
A promise which stays for quality!
The lifetime motor warranty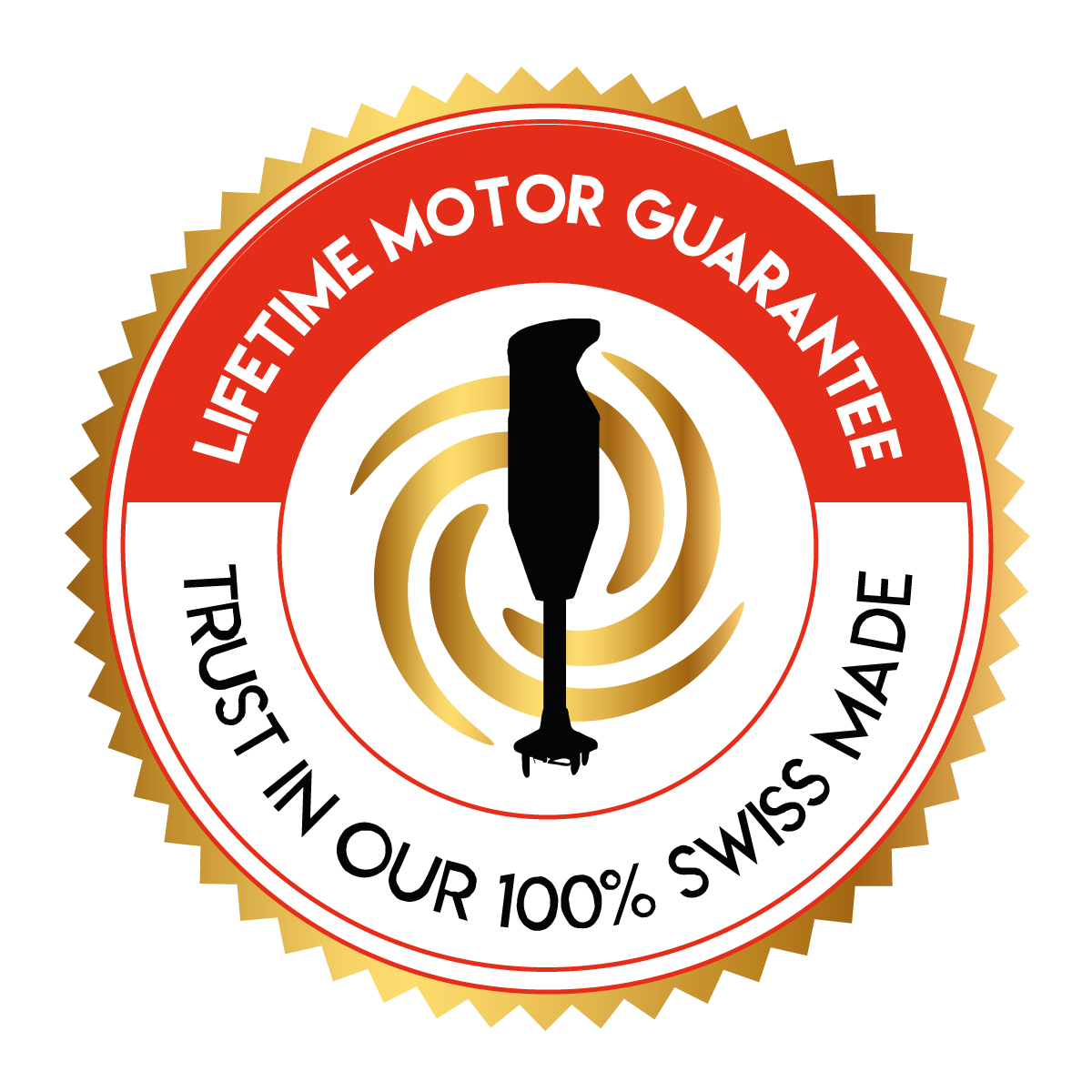 We love sustainable! That is why we have been developing and producing hand blenders of the highest quality in the canton of Thurgau in Switzerland for decades. Due to our high quality standard, we give you a lifetime warranty on your bamix® motor.

For all devices produced after January 1, 2020.